Our focus
Digital Identity Solutions
ID Crowd's expertise is centred on the design, delivery and assurance of business solutions that mitigate key risks and threats. We can help your business deliver solutions that are built on and aligned with international digital identity standards, allowing their use across markets and across global ecosystems.
Go to Digital Identity Standards
Digital Identity Standards
ID Crowd have contributed to digital identity standards including the UK's Good Practice Guide 45, the European Commission's eIDAS regulations and the US Government's NIST 800-63 standards.
Digital Identity Assurance
ID Crowd can provide assurance to companies delivering digital identity solutions, We can assess your identity capability and measure its compliance with the relevant digital identity standards.
Trust ecosystems
ID Crowd have experience defining and delivering population scale trust ecosystems. We help deliver GOV.UK Verify for the UK Cabinet Office, we have been instrumental in defining and delivering the contractual, procurement, assurance, standards and operational elements of the scheme.
Data assessments
ID Crowd can assess your business' datasets and methods to determine their applicability to digital identity proofing. This would focus not only on the strength of the evidence but also the monetization opportunities, demographic reach and usability considerations.
About ID Crowd
Identity
Standards
&
Assurance
Online Identity related fraud is increasing at an alarming rate; fraudsters are impersonating genuine customers to steal their assets as well as defrauding organisations out of goods and services for which they are not entitled. At the most extreme end fraudsters are impersonating others to gain access to customers' physical personal space, as the gig and sharing economies develop.

ID Crowd understands how standards based digital identity could not only mitigate these risks but also bring benefits to your organisation including better compliance, greater customer reach, reduced exposure to fraud, competitive advantages, streamlined secure onboarding processes, whilst protecting your customers and their assets.

ID Crowd is driven by a group of internationally recognised experts that have hands on experience of creating national and international identity schemes such as GOV.UK Verify and the eIDAS Regulation as well as contributing to global identity standards published by ISO, NIST, and the UK Cabinet Office.

If you wish to discuss how standards based digital identity could bring benefits to your organisation then please contact us
Meet the ID Crowd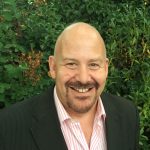 David has provided thought leadership, delivered, designed and assured a number of high profile, high volume identity related solutions for the UK & US Governments and law enforcement agencies

Adam Cooper is an identity standards expert and enterprise architect with over 25 years experience in IT and digital disciplines, who has recently left Government Digital Service, part of the UK Cabinet Office, to support projects with the World Bank and ID2020.

With an emphasis on delivering high value digital products to major, global organisations, Gillan has a wealth of expertise in key areas including identifying individuals within big data which is significant factor when developing a strategy for Digital Identity.